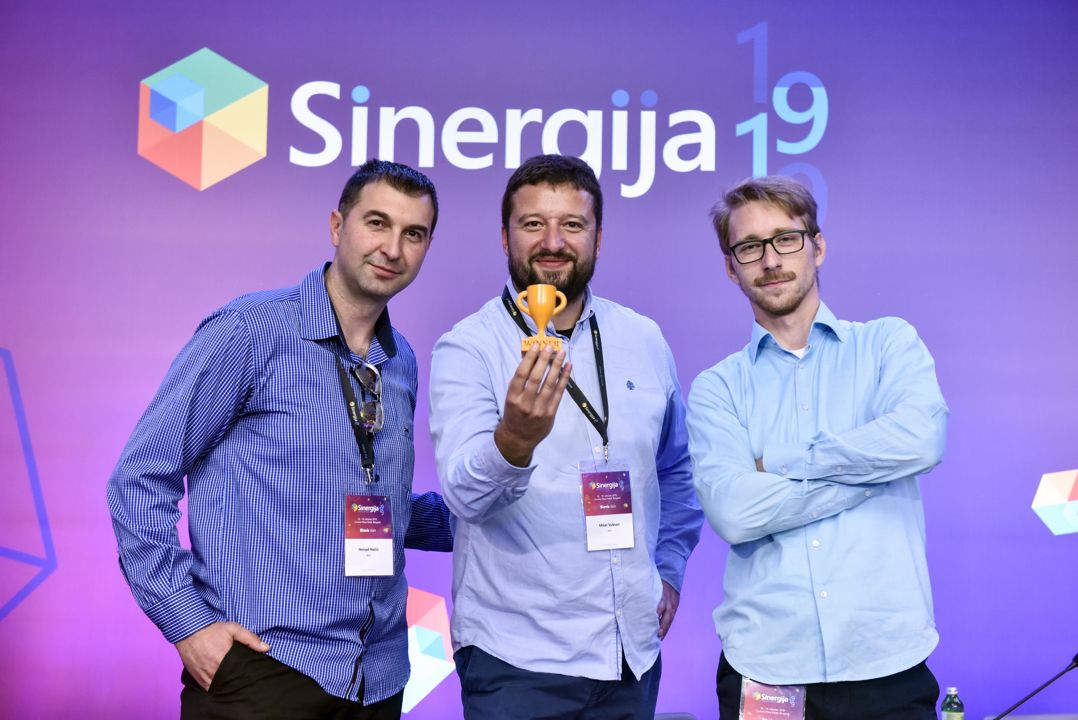 AVS SOLUTONS was awarded with First place of Microsoft "SINERGIJA 2019" IT Challenge
Nenad Cvjetićanin, managing partner at Cvjeticanin&Partners law firm attended business day of Microsoft "SINERGIJA 2019" IT Conference. On the last day of this Microsoft organised Conference, a special kind of IT challenge was presented.
The importance of a good idea in the world of technological innovations was demonstrated in Sinergija Challenge, in which startups and smaller technology companies presented their solutions showing the positive impact of digitalization in terms of enhancing various aspects of the quality of life. The aim of the Challenge was to create and present solutions to specific issues, primarily in public administration and finance, and make certain services of both sectors more efficient, transparent and user-friendly.